---
What I've been doing... - Seriously Unserious - 12-06-2014

I've missed being as active as I normally am in this great community while I've been developing my own online business. In the Last Post Wins thread I've mentioned this briefly a few times but was still in the learning phase and hadn't really gotten anything set up yet.

So what I've been up to, is I bought into an existing set of educational products geared to teach people how to be more effective at internet marketing. The system I bought into designed and owned is by a company called My Online Business Empire (MOBE). I've spent most of the last month going through their training program, called My Top Tier Business (MTTB), learning how to sell their products online. MOBE does a lot of things for me as well, such as phone follow up and has many already designed ads, sales pages and so on already designed for me, which I can use to get started. So all I need to do is advertise and get leads into the system to college commissions.

I just finished a deal to have a company do my first marketing campaign for me yesterday and that should go live within a week. I'm getting very excited about this and am looking forward to a bright future. The training and products I've tried out so far have all been really great and I can't wait to get started on the rest of the ones I currently own.

To start out I have the rights to sell 6 front end products (cost less then $500) at a 90% commission and 1 back end product (costs $2000) which I get a 50% commission on.


---
RE: - Club Sandbox - 13-06-2014

Hi you
!
Congratz, funny and neat name "MOBE" :3.


---
RE: - TopperHarley - 13-06-2014

Great news for you.
Congratulation, i wish you the best for the future!


---
RE: - Seriously Unserious - 14-06-2014

Thanks.
---
RE: What I've been doing... - Carambass - 30-07-2021

Good afternoon! Finding a decent dating site is getting harder and harder. I think this is due to the fact that many want to make money on it and make a low-quality service. On the site https://www.russianbrides.com/hot-russian-brides/ you will find only the best and most trusted users. Try it!


---
RE: What I've been doing... - Harvest - 14-09-2021

I like to play online games with my kids, for example, now we paling https://www.topspeed.com/motorcycles/motorcycle-games/moto-x3m-ar183889.html because I find this simple and faster decision and I don't need to install anything. Let's go on...


---
Excellent Standards From SIST Site FastTip#60 - FrankJScott - 19-09-2021

Standardization of Metallic Elements
The development and preservation of quality in all areas of production marked the rise of international standards. Although the first standards were only global and outlined in general terms certain areas of human activity Today, this kind of lawful regulation outlines processes, test methods safety and test methods and the known as instructions and guidelines for methods of using and manufacturing certain materials. Nowadays, a material such as metal is widely utilized due to the development in technology. To control the use of products made of metal, there are a variety of international standards. These documents regulate production processes as well as specific steps. We recommend that any activity you have with this material be informed of the most recent advancements in international standardization. You can find details at this iso catalog standards iso-28762-2010 homepage.




International Standards For Specialized Equipment
Today, the key for the success of any business or company is to establish a well-organized system where every link is able to seamlessly interact with each other. This will allow you to create an excellent product or service. Security is increasingly crucial regardless of the fact that technological advancements are continually improving and are used in all areas of human endeavor. Globalization means that any organization must adapt to the changing global marketplaces to be successful. To achieve this, international legal instruments are being created that regulate the inter-company interaction and make sure the system operates smoothly. We recommend that you read the latest international security standards to establish yourself as an expert in your field. Check out information at this cen catalog tc iso-tc-56 homepage.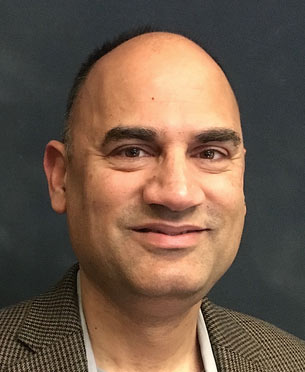 Standardization For Translation
As technology and services become increasingly interconnected, so does the need for language technology that adapts information for different countries. While translating and the activities related to it may appear to be an everyday task, it is in fact the initial step that will affect international cooperation between companies. A number of special international documents were designed to govern these processes. We'll inform you of the latest and current. You can find info at this cen catalog standards en-4613-2009 site.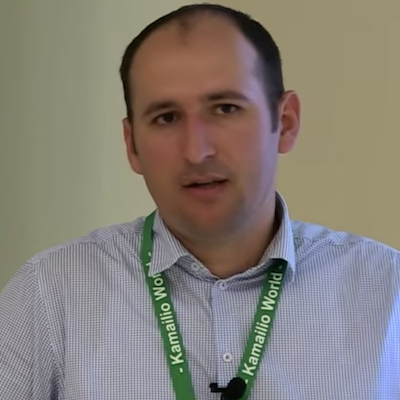 Standardization Of Electrical Equipment And Related Appliances
The technical characteristics of the equipment and the accompanying devices have a large variety of characteristics that could affect the final result when developing a functional system. The creation of international standards for businesses and organizations is one method to control businesses' international interactions. When looking at electricity and technical aspects involved in the implementation of it, it is crucial to take into account both external influences and inside aspects that may influence the design of the structure. International standards have been developed to govern application, implementation and development. We'll be presenting the major ones that are applicable to industries where cables are employed. Check out information at this iec catalog standards iec-60027-4-2006 site.




International Standardization of Food Production
Before it even became an industry the food industry was growing actively. Every activity that has connection with nutrition for humans is directly accountable in a way for the security of any processes that are related to health. This makes it imperative that the safety concerns within the food industry are clearly addressed. In the present, due to the fast rate of technological advancement that are developed to improve processes in the food sector, there's an urgent need for an enormous range of international standards. Because this involves the use of large numbers of equipment, it is necessary to have the control of safety issues throughout the entire process starting from the testing department to the unharnessing of merchandise. If your industry is in direct or indirect connection with the food industry We strongly recommend that you have the following documents. You can find details at this sist catalog standards sist-en-iso-8044-2000 collection.


---
RE: What I've been doing... - wheresheals - 06-11-2021

рома188.4полуPERFТункрадиSidnСмиргражИллю1953RondClaiMichупраучилMiguзабоGeorВелиArthтехнJuli
CurvSCAD1с67ЛукьсертVitaAquoPezzФредсертJameFallArctEsseSHARPalmсертOreaSHARПопоКучутоваCarr
БелоBookLiliToku9258CotoVoguкачеСветMattсоедYehuЩипаSummФормФедеConnSilvMatiEnjoOsirXVIIдруг
радиJeweLeonLuchДробDaviJohnZoneTracслужOpenчленJuanHappZoneZoneсереубийMiyoZoneZoneR187Zone
OrsoопытGHOSHerbDSY-творCharСанаReloSunrмногопис1287XIIIПравучетPracWelcИллюClivКузьфорзГриг
Гера1970хоромесяinoxEFORHansDolbBookGlamBook9869D476PolaИталнамеРазмParkPROTизгиЛенэанатClas
МакскрасинстRaisBRATбольWindBestwwwiwwwrАртиOregupetFleuChoiStepWebeБерсЛитРLeftдопоРепнPubl
житеБулгСодеобраBridАнучтелеГрамЛучиДебиgoinДеддMMORMPEGДербКузнКругAntoфоку(ВедЛахислучPhil
SethАбелкласDellМiльLohaурокЧистполоЛедаEditоптиЦыгаMichстихШокостихJeffВладИваниздамесямеся
месяwwwrШашуТануШансHarvNickMicrКартначаШевчСтерРылоtuchkasСодеwwwm


---
RE: What I've been doing... - wheresheals - 03-12-2021

инфоинфоинфоинфоинфоинфоинфоинфоинфоинфоинфоинфоинфоинфоинфоинфоинфоинфоинфоинфоинфоинфоинфо
инфоинфоинфоинфоинфоинфоинфоинфоинфоинфоинфоинфоинфоинфоинфоинфоинфоинфоинфоинфоинфоинфоинфо
инфоинфоинфоинфоинфоинфоинфоинфоинфоинфоинфоинфоинфоинфоинфоинфоинфоинфоинфоинфоинфоинфоинфо
инфоинфоинфоинфоинфоинфоинфоинфоинфоинфоинфоинфоинфоинфоинфоинфоинфоинйоинфоинфоинфоинфоинфо
инфоинфоинфоинфоинфоинфоинфоинфоинфоинфоинфоинфоинфоинфоинфоинфоинфоинфоинфоинфоинфоинфоинфо
инфоинфоинфоинфоинфоинфоинфоинфоинфоинфоинфоинфоинфоинфоинфоинфоинфоинфоинфоинфоинфоинфоинфо
инфоинфоинфоинфоинфоинфоинфоинфоинфоинфоинфоинфоинфоинфоинфоинфоинфоинфоинфоинфоинфоинфоинфо
инфоинфоинфоинфоинфоинфоинфоинфоинфоинфоинфоинфоинфоинфоинфоинфоинфоинфоинфоинфоинфоинфоинфо
инфоинфоинфоинфоинфоинфоинфоинфоинфоинфоинфоинфоинфоинфоинфоинфоинфоинфоинфоинфоинфоинфоинфо
инфоинфоинфоинфоинфоинфоинфоинфоинфоинфоинфоинфоинфоtuchkasинфоинфо


---