In the last version of Dwelvers I had played (I've been out of the loop in last two months or so), we now had access to the overworld, generated threat, and had waves of enemies attacking the dungeon.
My frustration was two fold, the higher challenge difficulties would make it impossible to create a sizable force before being crushed by high level knights. On the other hand lower difficulties posed little challenge.
I though I'd direct everyone's attention to a Dungeon Building game of the non-fantasy type, which I am certain atleast a fair amount of you had hear about. "Evil Genius"
In Evil genius, we had no direct contact with the outside of the evil base. You could send "away" teams which either generated revenue, or completed missions. This prevented the player from every defeating the opposition in any conventional manner, but it also allowed for a constant need to interact with, (goals, finance, objects, etc).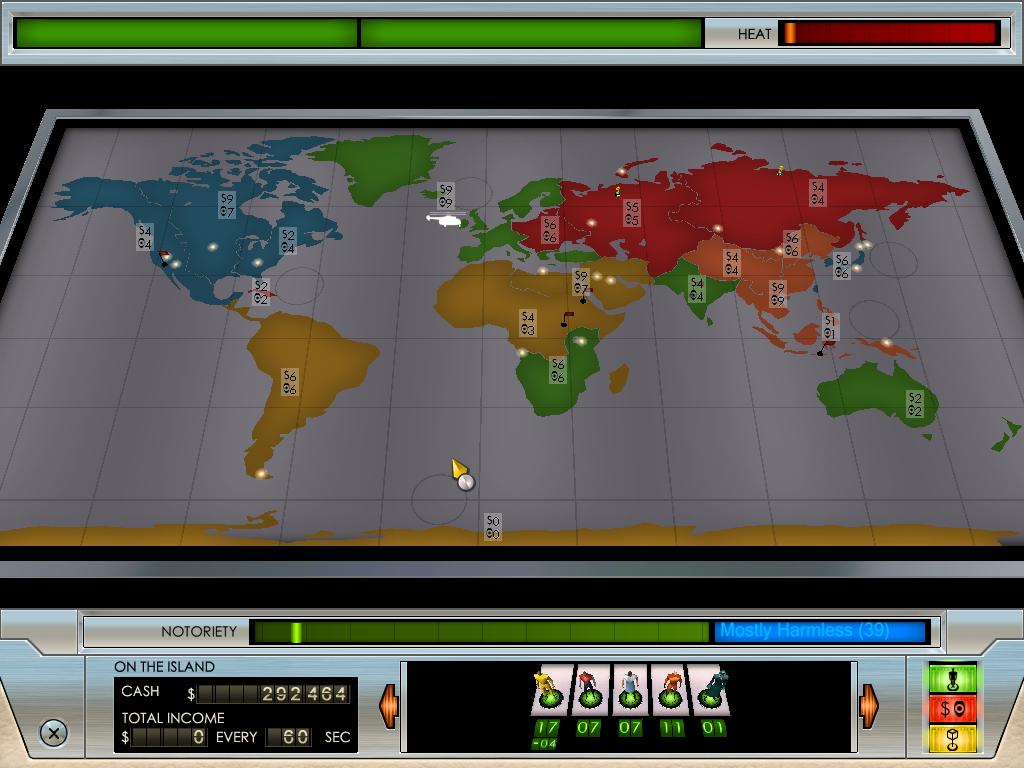 My idea would be to once again make the overworld not directly intractable, but as in Evil Genius to send raiding parties. Which depending on their size, composition, and duration would amass increasing amounts of threat, which would result in a proportional response from the world above.
Raiding the overworld can now have many benefits such as:
- Plentiful amounts of material (at least plentiful in comparison to dungeons).
- Unique resources (Such as Plants that grow only on surface, or high grade of metal smithy that the creatures dont know how to replicate)
-Captives
-Unique items that will provide passive bonuses/resources
-One idea was that creatures would bring a "holy item" which causes negative passive effects to creatures. they must then guard against constant assault waves until it is "corrupted" and provides positive passive effects. An item that stray raiders can re-possess from the dungeon if left unguarded.