Info
Has got some useless, resource wasting minions, would like to off load someone just for great fun? What's more retrieve some resources from victim?! Well, just throw it into the Pit of The Damned and enjoy the show!
Appearance
It's literally an ardent hole in the ground. Nothing super spectacular until...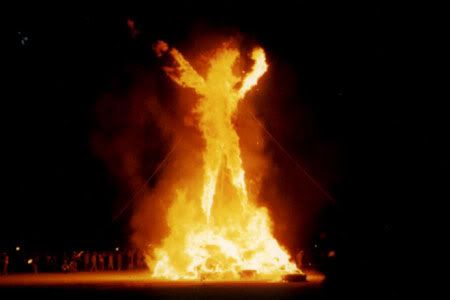 Pic.1. ...it starts to burn useless minion into beautiful... gray... ashes. <3
Stats
Highlight:
Burns useless minions and extracts some resources from them.
Function:
When you built a Pit of The Damned, in Creatures Menu a Pit of Damned button will appear. When clicked it starts to burn! Yesssss, burnnnn, flames everywhere... Then after clicking that amazing button you can select creatures you would like to burn in the Pit of The Damned. After selecting them and clicking "Sacrifice Selected Creatures" and then after confirming by clicking "Yes" in poped-up menu that "Are you sure you about sacrificing selected creatures?" the whole process will start - selected creatures will go with sad faces to the Pit of The Damned.
Note: creature will burn with it's equipment, but don't worry, some of resources from it's equipment will be retrieved too.
Room Type:
Building.
Affiliate to:
What about Dark Mother? If not, than any other Room when you can do strange rituals, deal some sweet pain, do terrible things with something or someone. Maybe Torture Room - any ideas?
Place:
Ground.
Cost:
60% Magma Pots and 40% Stones.
Spec: Win 10, ATI 7800 HD, res: 1280x1024x75. I support The Venus Project & Resource-Based Economy